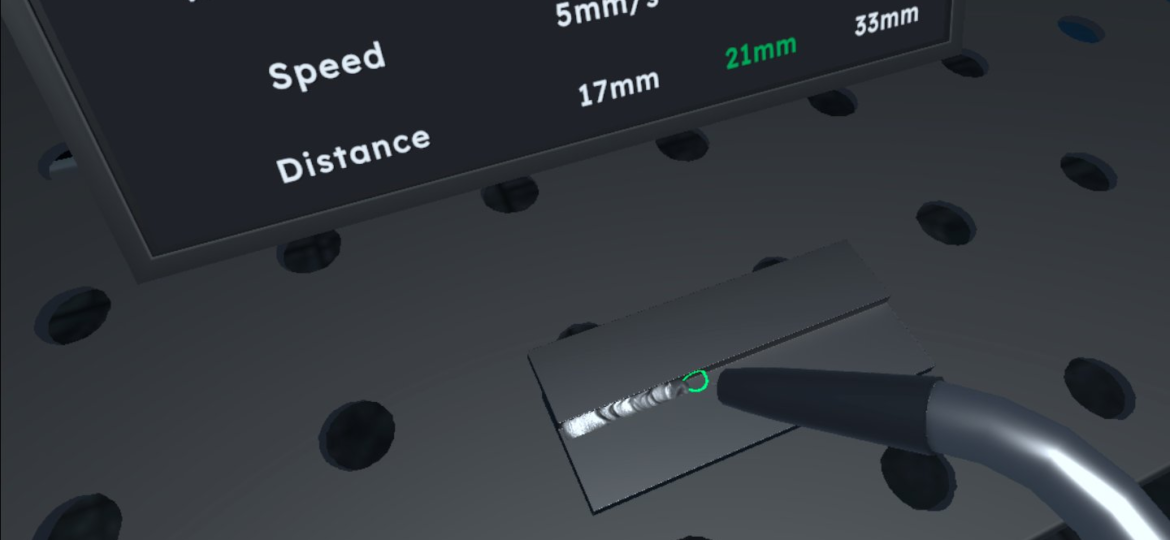 Exciting New Feature in WeldVR Welding Simulator. Introducing the Beginner Mode with Real-Time Feedback Assistant: Reticle Aim.
As you practice, the reticle will assist you in aligning your weld bead accurately, ensuring that you're building the right muscle memory from the get-go.
The reticle aim offers a visual guide, assisting you in achieving optimal weld bead alignment and distance.
No more guessing, make immediate adjustments and fine-tune your skills on the spot.